Description
SMART-OXM Paramagnetic Oxygen Analyzer uses high-stability paramagnetic oxygen technology to achieve high-precision and high-repeatability oxygen measurement. Optional in 98%~100% high purity oxygen mesure range.

Principle
Oxygen is a paramagnetic substance and the volume magnetic susceptibility of other gases is much smaller than that of oxygen (except NO). The oxygen sensor is a pair of quartz glass dumbbell balls filled with nitrogen. The dumbbell balls are wrapped with platinum wires to form an electric feedback loop. The dumbbell balls are suspended in a magnetic field. When oxygen molecules are around the dumbbell balls, the oxygen molecules migrate under the action of the magnetic field, pushing the dumbbell sphere to deflect. The higher the oxygen concentration, the greater the deflection angle. This deflection will generate an electrical signal, which will be amplified by the amplifier and then form a loop through the feedback circuit. Under the action of the magnetic field, the dumbbell will be pushed back to the main equilibrium position. The current in this loop is proportional to the oxygen content. The oxygen content in the sample can be obtained by measuring the current value.

Application
▲ASU(Air separation uint)
▲Fertilizer, Chemical, Pharmaceutical industry
▲Petroleum and Petrochemical industry
▲Semiconductor industry
▲Food and beverage industry
▲Metallurgical iron and steel industry
▲Nuclear,,heat treatment, welding protection
▲Aerospace and defense
▲Biological research
▲Light bulb manufacturing, semiconductor
▲Optical fiber research
▲Inert gas generator
▲Glass manufacturing
▲Special gas

▲Laboratory
▲Flare monitoring
▲Extraction and processing of natural gas
▲Environmental area monitoring
▲Anesthesia, breathing and prenatal care
Advantage
★Quick response
★High accuracy and repeatability
★Almost no cross-sensitivity to other gases
★Rugged and durable design
★Easy installation
★Comfortable and friendly operation
★Long-life paramagnetic sensor
Features

• Quick and convenient

The navigation menu contains 6 languages, which can be operated easily.
Uses M12 connector to connect with sensor, Plug-and-play.
• Process safety
7" large size color LCD touch screen, convenient and safe touch operation and debugging
Large size screen with red flashing alarm, clearly visible from long distances and in dark areas
Alarm immediately, safe the process
Using M12 connector to connect with sensor, no risk of wrong connection
• Data alarm record
Real-time data curve display
Record function for up to 6000 alarms
• Optional mass flow measurement and controller
• Expert calibration function
Multi-point calibration function up to 9 point
• Powerful self-diagnosis function
Built-in heartbeat monitoring function and watchdog
Monitor the status of analyzer and sensors, and promptly remind customers to take necessary maintenance
High-standard hardware and software security and password protection
• Powerful control function
High(low) limit control function
Optional: Timer control(automatic cleaning) function
Optional: analog PID control function
Optional: PWM control function
• Flexible fieldbus communication functions for IOT4.0
Optional fieldbus MODBUS, HART, Foundation Fieldbus FF, PROFIBUS PA, PROFIBUS DP, etc.

• ATEX EExd II CT4 Optional
Measurement components and ranges
• O2: 0 ~ 100%
Product datasheet: O2 Analyzer(Paramagnetic principle)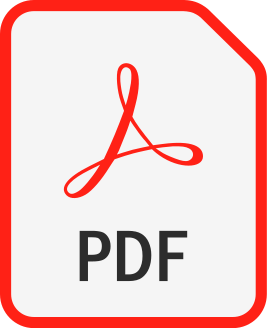 , if you need more information, please contact us at info@mzdd.de.
Oxygen analyzer, Paramagnetic Oxygen Analyzer, dumbbell balls, Medical oxygen analyzer, Oxygen in Chlorine