Overview
Measure the density or concentration of a gas directly in the gas line or in the gas tank.
Principle
At the heart of the sensor is a microelectromechanical system (MEMS) with an oscillator in the form of a tuning fork. The natural frequency of the oscillator varies depending on the density of the gas surrounding it.
Application
• Monitoring of welding gas mixtures
• Monitoring of gas mixtures for food packages
• Monitoring of clean gas
• Concentration of binary gas mixtures, ideal volume percentages (=molar percentages ) in %standard density
• Permitted gases or mixtures of such gases:
Nitrogen (N2)
Oxygen (O2)
Air
Carbon dioxide (CO2)
Neon (Ne)
Argon (Ar)
Krypton (Kr)
Xenon (Xe)
Hydrogen (H2)
Methane (CH4)
Natural gas (maximum permitted helium concentration: 50 ppm)
Ethyne (acetylene) (C2H2)
Ethene (C2H4)
Ethane (C2H6)
Propene (C3H6)
Propane (C3H8)
Butane (C4H10)
LPG (supplied as gas)
Other media may be used after individual clarification.
Features
• Built-in Multi-parameter measurement
Measured variable:
Density in kg/m³
Temperature in °C
Pressure in bar absolute
• Performance
Accuracy of measurement:
Density: <0,1 kg/m³
Temperature: <0,8 °C
Pressure: <0,04 bar
With field calibration density: <0,05 kg/m³
Repeatability:
Density: <0,015 kg/m³
Temperature: <0,06 °C
Pressure: <0,005 bar
• Optional mass flow measurement and controller
• Convenient

The navigation menu contains 6 languages, which can be operated easily.
• Process safety
4.3 or 7" large size color LCD touch screen, convenient and safe touch operation and debugging
Large size screen with red flashing alarm, clearly visible from long distances and in dark areas
Alarm immediately, safe the process
• Data alarm record
Real-time data curve display
Record function for up to 6000 alarms
• Expert calibration function
Multi-point calibration function up to 9 point
• Powerful self-diagnosis function
Built-in heartbeat monitoring function and watchdog
Monitor the status of analyzer and sensors, and promptly remind customers to take necessary maintenance
High-standard hardware and software security and password protection
• Powerful control function
High(low) limit control function
Optional: Timer control(automatic cleaning) function
Optional: analog PID control function
Optional: PWM control function
• Flexible fieldbus communication functions for IOT4.0
Optional fieldbus MODBUS, HART, Foundation Fieldbus FF, PROFIBUS PA, PROFIBUS DP, etc.

• ATEX EExd II CT4 Optional
Measurement parameters and ranges
• Density: <0.1 kg/m³

• Temperature: <0.8°C
• Pressure: <0.04 bar
• On-site calibration density: <0.05 kg/m³
Product datasheet: Gas Density Analyzer/meter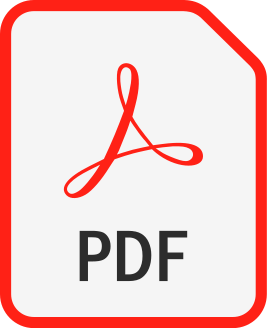 , if you need more information, please contact us at info@mzdd.de.